***
GET A GAME PLAN & ALWAYS BE READY *****
GOTO LINKS ON RIGHT SIDE OF PAGE & REGISTER
CELL PHONES FOR CODE RED ALERT SYSTEM




PLEASE REPORT POWER OUTAGES TO YOUR POWER COMPANY


---

ST MARY PARISH GOVERNMENT AND THE OFFICE OF HOMELAND SECURITY
& EMERGENCY PREPAREDNESS WOULD LIKE TO THANK ALL THE COMMUNITY
OF ST MARY PARISH FOR THE OUTPOUR OF SUPPORT TO OUR EVACUATION
SHELTERS FOR OUR NEIGHBORS OF TERREBONNE PARISH EVACUEES...
ALL SHELTERS HAVE BEEN CLOSED AND TERREBONNE EVACUEES HAVE
RETURNED SAFELY TO TERREBONNE PARISH. THANK YOU ALL AGAIN,
WE APPRECIATE YOU ALL.


---
FEMA News Desk: (225) 389-2408
FEMA News Release
FEMA Expands Effort to Reach Ida Survivors
BATON ROUGE, La. – Several small, temporary FEMA disaster recovery centers have opened in
hurricane-affected areas, while FEMA teams go door to door in communities– a combined effort
by the state and FEMA to continue to reach survivors in need.
Specialists at these temporary disaster recovery centers are equipped to help survivors apply with
FEMA, upload documents needed in the application process and answer questions about specific cases.
In addition, Customer Service Representatives from the U.S. Small Business Administration (SBA) will
also be on hand to provide program information, answer any questions and explain how to apply for
SBA's low-interest disaster loans for businesses, private non-profits, homeowners and renters.
These recovery centers will be open on a short-term basis, while locations for longer-term facilities
are being identified and set up. Survivors can visit any one of the temporary Disaster Recovery Centers
(details below). Hours of operation and locations may be updated frequently, as they are temporary in nature.
Check the FEMA App or visit FEMA DRC Locator for all future updates. All centers will follow COVID-19
precautions and masks will be required by both FEMA specialists and survivors.
FEMA teams are also canvassing in affected parishes to connect directly with survivors who need help
applying for FEMA assistance. Team members will wear FEMA attire and carry FEMA photo IDs. If a
photo ID is not displayed, survivors are encouraged to ask to see it.
Current (Sept. 19, 2021) temporary disaster recovery center locations:

Residents do not have to meet with FEMA specialists in person to apply for assistance. The fastest
way to apply is online at DisasterAssistance.gov. Survivors can also apply by phone at 800-621-3362
or (TTY) 800-462-7585. Phone lines currently operate 24-hours a day, seven days a week. Those who
use a relay service such as video relay service (VRS), captioned telephone service or others, give
FEMA the number for that service.
Survivors should be prepared to provide the following information to apply with FEMA:
? Social Security number
? Address of the damaged property
? Description of the damage
? Information about insurance coverage
? A current contact telephone number
? An address where you can receive mail
? Bank account and routing numbers for direct deposit of funds
For the latest information visit fema.gov/disaster/4611. Follow the FEMA Region 6 Twitter account at
twitter.com/FEMARegion6
or on
Facebook at
facebook.com/FEMARegion6/.

# # #
FEMA's mission is helping people before, during, and after disasters.
Disaster recovery assistance is available without regard to race, color, religion, nationality,
sex, age, disability, English proficiency or economic status. If you or someone you know has
been discriminated against, call FEMA toll-free at 833-285-7448 (TTY 800-462-7585). Survivors
can apply by phone at 800-621-3362 or (TTY) 800-462-7585. Phone lines currently operate
24-hours a day, seven days a week. Those who use a relay service such as video relay service
(VRS), captioned telephone service or others, give FEMA the number for that service. Multilingual
operators are available (press 2 for Spanish).
FOR IMMEDIATE RELEASE
October 4, 2021
Contact: This e-mail address is being protected from spambots. You need JavaScript enabled to view it
Gov. Edwards Announces a Temporary State Sheltering Program Option Offering Travel Trailers to Some
Families Affected by Hurricane Ida
BATON ROUGE — Today, Gov. John Bel Edwards announced that the state of Louisiana, through the Governor's
Office Homeland Security and Emergency Preparedness, is opening the Hurricane Ida Sheltering Program,
which will provide temporary housing, like travel trailers, to people in heavily impacted parishes where
other sheltering options are currently unavailable. Those whose homes were destroyed or currently
unlivable can begin registering for the program today by either visiting www.Idashelteringla.com or
calling (844) 268-0301.
Louisiana's Hurricane Ida Sheltering Program was authorized by the Federal Emergency Management
Agency (FEMA) to provide safe non-congregate sheltering due to the unique circumstances of the
COVID-19 pandemic. This program is intended to help reduce the risk of spreading the virus among
households while allowing individuals and families to live as closely as possible as they repair their
damaged homes. The goal is to have the first state-owned travel trailers staged in the designated
parishes within the week as teams begin assessing both group and private location sites.
Louisiana's Hurricane Ida Sheltering Program is designed to complement, not replace, other
housing options such as travel trailers, hotels and mobile homes offered through FEMA.
"There is no doubt that there are people currently living in unsafe or unsanitary housing because
of Hurricane Ida, which is not acceptable. Housing is the biggest challenge facing those affected
by this devastating storm, and our state-run sheltering program is a safe, creative, temporary
solution to get more people closer to their homes as they rebuild," Gov. Edwards said. "I'm
grateful to FEMA's flexibility in working with us to purchase travel trailers as an interim solution
to help survivors while other efforts, including work by FEMA, are ongoing. Last week, Congress
and the White House approved billions in federal Community Development Block Grant funding
for Louisiana and other states to address damage caused by recent storms. In Louisiana, we
intend to direct much of our share of the funding to housing recovery for people affected by
Hurricanes Laura, Delta, Zeta and Ida."
The program offers non-congregate sheltering, which is different from traditional sheltering
options to provide a living space that offers some level of privacy. Sheltering options may
include hotels, base camps, crew barges or recreational vehicles (RVs), including travel
trailers that typically hitch to an existing vehicle. While this program is funded through
FEMA, it is run entirely by the state.
To register for the program or find out what sheltering options are available in affected
parishes visit IdaShelteringla.com or call (844) 268-0301 or for
TTY services call (844) 458-1806.
Residents can check the availability of shelters in their areas by texting LAShelter to
898211 or dial 211 to locate a shelter or by visiting www.getagameplan.org.
After receiving federal approval from FEMA, the Governor's Office of Homeland Security
and Emergency Preparedness issued an emergency procurement request that resulted
in the hiring of APTIM on September 24, 2021. Last week, the state issued its first
purchase order for travel trailers for the program. The program is federally funded
through the FEMA Public Assistance program, which means the federal government
will cover 90 percent of the costs.
###
---


SEE COMPLETE ORDER GOTO https://opensafely.la.gov/


In response to the COVID-19 public health emergency,
businesses were required to close or restrict activity
to preserve and protect the health and safety of the
citizens of Louisiana. Because of the success
of these efforts, Louisiana is now ready to move
forward with opening businesses in a safe,
phased-in approach.

This site allows you to register your business and
your registration allows you to receive updated
communication, notifications, and helpful guidance
via email from the State Fire Marshal's Office
specific to your business type.

These notifications will answer the important questions:


When can I partially or fully open my business?
What are the steps to open my business?
What changes can be expected for businesses that have been operating, but with restrictions?
What restrictions are my business subject to, if any?
Are there any new sanitation requirements for my business?
Are there any personal protective requirements (masks, gloves, etc.) for my employees?
To begin receiving notifications and guidance for safely opening or operating your business,
click LINK below. State Fire Marshal field personnel will be assisting owners
statewide with their business openings and safe operation.

https://opensafely.la.gov/PublicLinks.asp
---
DRIVE-THROUGH COVID TESTING BEGINS TUESDAY AT MORGAN CITY WALMART


A COVID-19 drive-through testing site will open on Tuesday, June 23, at the drive-through pharmacy
window of the Walmart Neighborhood Market, 1002 La. 70, Morgan City.
The site is supported by Walmart, Quest Diagnostics, and state and local officials. Testing is available
for adults who meets Centers for Disease Control and state and local guidelines on who should be
tested, including first responders, health care providers and others with symptoms of COVID-19.
Please note, testing is not available inside Walmart stores.
"Walmart is part of the community, and we are proud to help support the expansion of COVID-19
testing in Morgan City during this time," said Tice White, Walmart public affairs director for Louisiana.
"We are grateful to our pharmacists and associates who are supporting these testing sites, and to
Quest Diagnostics and local officials as we work together to open the site and help our community."
Details regarding the testing site:
—Located at the Walmart Neighborhood Market pharmacy drive-through window at 1002 La., 70,
Morgan City.
—The site is open 8-9 a.m. Tuesdays and Thursdays weekly, weather permitting.
—Testing is for adults who meet CDC and state and local guidelines on who should be tested, including
first responders, health care providers and others with symptoms of COVID-19.
—Individuals must be 18 years and older.
—The testing site will require an appointment through Quest's MyQuestTM online portal and app,
www.MyQuestCOVIDTest.com
(link is external), which will screen and schedule appointments for those
individuals that meet medical eligibility for the testing sites.
—Once on site, those being tested will need to wear a mask and stay in their cars for verification of
eligibility criteria, ID check and self-administered test. For the safety of all those on-site, the test
site is not available to those who walk up.
—The site will use a self-administered nasal swab test that will allow those being tested to swab their
own nose onsite while in their vehicles, observed by a trained medical volunteer to ensure the sample
is taken correctly, and drop the sealed sample into a container on their way out of the drive-thru site.
—Quest Diagnostics will handle processing test samples and communicating results to those tested
and applicable departments of health.
—Any questions regarding testing and appointments, please call Quest's dedicated COVID-19 line at
866-448-7719, Monday through Friday, 7 a.m. to 7 p.m. Eastern Daylight Time.
The site will be staffed by Walmart pharmacists and associates.
—While individuals who are tested are awaiting results, please follow CDC guidelines and take steps
to help prevent the virus from spreading to people in your home and community.
For information on how Walmart is supporting COVI9-19 Drive-Thru Testing,
visit
https://corporate.walmart.com/covid19testing
)
---
COVID-19 VACCINATION


https://ldh.la.gov/directory/vaccination
---------------------------------------------------------------------------------

Locations
St. Mary Parish Health Unit
11/22/21
8:00am - 4:30pm
Vaccine:
Pfizer, Moderna, J & J, Pediatric CV-19, Flu, Teta
Additional Dates:
11/23/21
8:00am - 4:30pm
11/24/21
8:00am - 4:30pm
St. Mary Parish Health Unit
1200 David Drive
Morgan City, LA 70380
Get Directions
-------------------------------------------------------
La Morita Meat Market
11/26/21
1:00pm - 7:00pm
Vaccine:
Pfizer, Moderna, J&J
La Morita Meat Market
1230 Victor II Blvd.
Morgan City, LA 70380
Get Directions

https://ldh.la.gov/directory/vaccination














http://covidvaccine.la.gov ne. OUISIANA DEPARTMENT OF HEALTH http://Idh.la.gov/coronavirus'">




---
ALL VACCINATION LOCATIONS ARE BY APPOINTMENT ONLY. ANYONE ARRIVING WITHOUT
AN APPOINTMENT WILL NOT BE VACCINATED.
St. Mary Walgreens #10975
https://www.walgreens.com/covid19vac
815 Brashear Avenue Morgan City
St. Mary Teche Action Clinic Franklin (337) 940-1943
1115 Weber Street Franklin Leave your name, date of birth and valid phone number
Morgan City Teche Action Clinic
1124 7th Street
Morgan City, LA 70380
(985) 384-2371
Franklin Foundation Hospital Blvd (337)907-6585
1097 Northwest Blvd, Franklin
Leave your name and valid phone number
Ochsner St. Mary
Scheduling update: We appreciate your patience! Ochsner is currently
experiencing higher than normal call volume due to our efforts to roll
out the COVID-19 vaccine and sincerely apologize for any inconvenience.
MyOchsner users can quickly schedule an appointment, communicate
with providers and more through MyOchsner.org. Don't have an account?
Sign up today:
https://my.ochsner.org/prd/signup

And learn more about the COVID-19 vaccine here: ochsner.org/vaccine
---
SECOND HARVEST FOOD BANK
FOOD PANTRY LOCATIONS:
Little Zion Community Outreach
7814 Hwy 182, Franklin
"M/Tu/Th 9:00am - 10:00am
W 11:00am - 3:00pm"
Pilgrim Grove Baptist Church
M/W/F 10:30am - 11:59am
Recreation Center in Siracusaville
Call before you go...
The Purple Lemon
861 Hwy 90 East
Bayou Vista, LA
Thursday 9:30 am
Wanda Hilliard Agency
Email: This e-mail address is being protected from spambots. You need JavaScript enabled to view it
Phone: (512) 786-6269
Mt. Zion Baptist Church
307 2nd Street Franklin, La 70538
---
COVID-19 PRESS RELEASE:








LOUISIANA DEPARTMENT OF EDUCATION RELEASES 2020-2021 SCHOOL REOPENING GUIDANCE IN CONCERT WITH LOUISIANA DEPARTMENT OF HEALTH AND RESILIENT LOUISIANA COMMISSION
Jun 25, 2020
Guidance outlines how systems can safely serve Louisiana's children amid various phases of COVID-19 pandemic

BATON ROUGE, La. -- In partnership with the Louisiana Department of Health (LDH) and the Resilient Louisiana Commission, the Louisiana Department of Education (LDOE) released guidance today for how schools across the state can reopen for the 2020-2021 school year by taking actions to reduce the spread of COVID-19.

While each district will ultimately decide how schools will operate, the guidelines offer best practices that encourage districts to prepare for three possible reopening scenarios: traditional, hybrid or distance/remote learning. In addition, they explain how health requirements will change based on the three reopening phases. The resource offers an outline for what to expect and how to respond to a COVID-19 positive or presumptive positive case on campus.

"We developed this guidance by engaging experts on the virus - public health officials - and experts on what this guidance looks like when put into practice - school leaders and educators," said State Superintendent of Education Dr. Cade Brumley. "We understand next year will be a new challenge for all of us as we educate through COVID-19. I have confidence in our collective talents to overcome these challenges. We will depend on each other for innovative ideas, best practices and the promise of a quality education for every child."

Strong Start 2020: Guidelines and Resources for School Reopening (link to the guidelines here) (will open in new tab) is available now on the LDOE website and includes a number of guidelines and best practices for districts including the following:

Bus capacity and student group size
Student symptom monitoring
Face coverings
Food prep and meal service
The LDH memorandum outlines baseline health and safety requirements for schools to follow when reopening facilities to students. The LDOE offers supportive guidance and resources for schools as they implement these health guidelines, as well as best practices for academic instruction. The resource also includes planning templates and reopening checklists for district leaders. The Department will also publish a running list of frequently asked questions and additional best practices on its website.

"Ensuring a strong start for students and educators this fall means equipping school districts with the resources they need to develop a solid reopening strategy," said Louisiana Board of Elementary and Secondary Education President Sandy Holloway. "The tools and guidance released today, created in partnership with state health officials, will help school systems expand their existing academic plans to accommodate the operational changes necessitated by COVID-19 and strengthen the foundation for continuous learning going forward."

Collaborative Process
The LDOE and LDH collaborated over the past month to develop these public health guidelines and best practices to support school reopening, building from previously released guidance (will open in new tab) for safely operating summer schools and camps. They earned approval from the Resilient Louisiana Commission and the LDH state health officer and assistant secretary.

The guidelines were developed with input from public health officials, education leaders, and other key stakeholders. That collaboration includes consultation with the Southern Regional Education Board, a superintendent's advisory group of 13 district leaders from across the state, and a 20-member public health response team of medical professionals, public health officials and education leaders.

District and School Supports
Along with the resources released today, schools and districts will have access to additional support. The LDOE previewed the guidance for system leaders yesterday and will offer another similar webinar next week.

The LDOE is also partnering with Children's Hospital New Orleans to offer a hotline and regular town hall webinars for educators. The hotline will be staffed by skilled nurses who can advise school staff on medical questions about students and team members related to COVID-19. School nurses and other school administrators can call 504-837-7760 weekdays from 7 a.m. to 11 p.m. and weekends from 8 a.m. to 8 p.m.

In the town hall webinars, experts will discuss topics like COVID-19 transmission basics, preventative measures and sanitation best practices, and additional tips for guideline implementation. There will also be an opportunity for open Q&A. These will be offered every two weeks starting in July. While the hotline and town hall webinars are for education professionals, Children's Hospital New Orleans currently offers online COVID-19 resources for families (will open in new tab) and is developing additional family supports.

This is the latest resource the Department has provided districts to help ensure a Strong Start to the 2020-2021 school year for every student. A suite of resources were released in May, which ranged from diagnostic assessments and mental health supports to services for diverse learners and teacher training.

# # # # # #








NOTICE



Please be advised that Misdemeanor Arraignments scheduled for
Monday, May 18, 2020, at 9:00 am, in Franklin, St. Mary Parish,
Louisiana are being continued. You do not need to appear in court
on Monday, May 18, 2020. Misdemeanor arraignments will be refixed
for Thursday, June 11, 2020. Notice of this new date will be forwarded
to all interested parties by U.S. Mail.



NOT ALL CASES ARE SET FOR THE SAME TIME.



It is important that read the notice of fixing because your notice will have
a specified time for you to appear. Do not appear earlier than 15 minutes
prior to your appearance time because your hearing cannot be taken up
earlier than the time indicated.

Because you will be receiving your notice by mail, it is important that your
address provided on your bail bond, summons or citation be your correct
mailing address. If your address has changed recently, you need to contact
the St. Mary Parish Clerk of Court (Email: This e-mail address is being protected from spambots. You need JavaScript enabled to view it or
phone: 337-828-4100 Ext 200) so that they may assist you in changing your
address for notice purposes. If you do not appear in court because you failed
to provide a valid address for service by mail may result in the issuance
of a warrant for failure to appear or suspension driving privileges.

Be advised that only those persons who have been noticed to appear for
court will be allowed entry. Those accompanying these individuals will be
asked to remain outside of the courthouse. Persons entering the courthouse
are encouraged to wear facemasks and upon entering will be expected to
maintain social distancing while in the courthouse. Your court notice will
include a sheet on this and other courtroom policies.













NEWS RELEASE ON NURSING HOME POSITIVE TEST RESULTS

WE WERE MADE AWARE OF THE RESULTS LATE YESTERDAY
ABOUT RESULTS OF 3 PATIENTS HAD CAME BACK POSITIVE.
WE HAVE MADE CONTACT WITH OUR REGIONAL MEDICAL STAFF.

WE FOUND THAT PROTOCALS ARE IN PLACE WITH THE CDC STANDARDS
AND WILL STAY THAT WAY. WE HAVE CHECKED TO ENSURE THAT THE
NURSING HOME HAS ON HAND PPE SUPPLIES.

OUR REGION HAS 24 OF THE 31 NURSING HOME WITH
POSITIVE PASTIENTS.

WE ARE FORTUNATE THAT WE HAVE ONLY 1 OUT OF 3
NURSING HOMES WITH A POSITIVE.





4/3/2020
South Central Planning and Development Commission, in an effort to curb the economic effect of federal and state COVID 19 guidelines and closures, is offering small business bridge loans to businesses in the Region. Funding is limited, and we are focusing our efforts on businesses forced to close due to guidelines, current borrowers, and regional referrals.

The application will be available online on Thursday, April 2nd. We ask that you take the time between now and then to gather your paperwork and prepare to upload it as soon as the application becomes available online. A completed application must include the following (to be uploaded with the application):

1. Online application (available Thursday, April 2nd)
2. Most recent 3 years business taxes
3. YTD P&L (and 2019 if you haven't filed taxes yet)
4. Proof of ownership structure
5. For each owner 20% or more:

i. Most recent 3 years personal taxes
ii. Credit authorization (form attached)
iii. Individual profile form (form attached)
iv. Personal financial statement (form attached if needed)
v. Copy of government ID

We are working to assist our Regional small businesses as we lead
up to greater recovery efforts as the COVID 19 disaster progresses.
Offering this bridge loan is a small step in what will hopefully become
a large-scale response as we anticipate working with our State
and Federal partners to participate in future comprehensive recovery
funding related to small business loans. Please note that we are using
our existing loan funds (which are somewhat limited) to offer these
loans, and we do not have the financial backing of the Federal Government.
These loans are not associated with SBA and are NOT forgivable, and
we are unsure as to how this may trigger duplication of benefits related
to SBA loans. They are meant to be a "bridge" to get you to the next phase
of funding.

The following ELIGIBILITY items must be met:

1. In business 3 years evidenced by tax filings
2. No more than 30 employees
3. 600 minimum credit score
4. $25,000 average annual gross revenue over the last 3 years
5. Occupational license (or equivalent)
6. Completed application and supporting documentation (listed above)
7. Other analysis and underwriting to take place internally











---


The United States Army Corp of Engineers is on site at the slide on West Atchafalaya
Basin Levee. They are installing protective measures over the slide area until the water
goes down and they are able to make a permanent repair. This location will be closely
monitored throughout the high-water period and poses no threat to the community.
If you have any questions please call the office at 985.380.5500.

Just a reminder to the public that riding on any levee slope crown or base is a crime and
when caught you will be charged with trespassing to the maximum extent of the law.
The green area represents the only area that motor vehicles are allowed. The areas in
between the red lines are off limits to any type of motorized vehicle. You are allowed
to walk, ride a bicycle or run. Absolutely no vehicles are allowed. We are also asking
the public to stay away from the slide area completely. It is not safe to be walking
around the site. If you are caught on foot near the slide location, you will be charged
with trespassing. This is for your own safety. If you have further questions please call
the office at 985.380.5500. Thank you!
---
---
PUBLIC NOTICE:
St. Mary Parish Government has debris removal crews working along
the roads and streets in the unincorporated areas of the Parish. It is
anticipated that they will make at least two passes along the roads
and streets during the next few weeks in order get all of the debris
from Hurricane Barry removed. Please place the hurricane debris
along the shoulder of the road/street. St. Mary Parish thanks you
for your patience and cooperation in this endeavor. Citizens from
across the parish may also bring their own debris to the West End
Pick-Up Station in Franklin and to the Harold J. 'Baba' Landry
Landfill in Berwick. Regular operating hours are 7:00 a.m. to
4:45 p.m., Monday thru Friday and 7:00 a.m. to 2:45 p.m. on
Saturday and Sunday; however, for the next couple of weeks
these facilities will be open extended hours daily until 7:00 p.m.
. You may call the Pick-Up station to confirm its hours at
337-828-4100, ext. 114 and the Landfill at 985-385-4531.
If you live within the corporate limits of Morgan City, Berwick,
Patterson, Franklin or Baldwin, please contact the respective
city hall for information concerning debris removal within
the municipalities.

---

NOTIFICATION FROM AMERICAN REDCROSS 7/19/19:

The Disaster Assessment teams are in your parish today.
Here is some information that may be helpful:
• As our teams survey the affected areas, this data is being
transmitted to our DA team at HQ, located in Baton Rouge.
We should have information for you regarding numbers/percentage
complete/etc. beginning tomorrow.
• This real time data is used to determine the number of "strike teams"
assigned to St. Mary Parish. These "strike teams" are multi-disciplinary
teams that include members skilled in Casework, Health Services/Mental
Health Services, and Supply Distribution.
• Strike Teams focus will first focus on the destroyed homes and
those with Major Damage. These teams will be able to distribute
emergency supplies, provide critical financial assistance as indicated
and connect families with local resources.
• Should persons call your office in need of help due to the storm,
please ask them to call 1-800-REDCROSS (1-800-733-2767)






PLEASE NOTE ST MARY IS CONSIDERED SOUTH CENTRAL..
WHEN SEVERE WEATHER IS EXPECTED :

PLEASE TIE DOWN LOOSE OBJECTS, SUCH AS: GARBAGE
CANS, PATIO FURNITURE, PLANTS, ETC. MINOR
FLOODING MAY OCCUR ALONG THE COAST CYPREMORT
POINT AND BURNS POINT AREA WITH STRONG SOUTH
WINDS AND HIGH TIDE...

DURING HEAVY RAINS, PLEASE BE MINDFUL
IF A STREET IS FLOO

DED

DO NOT GO THROUGH BARRICADES
TURN AROUND DON'T DROWN
ALSO WAKES MAY PUSH WATER INTO HOMES

























---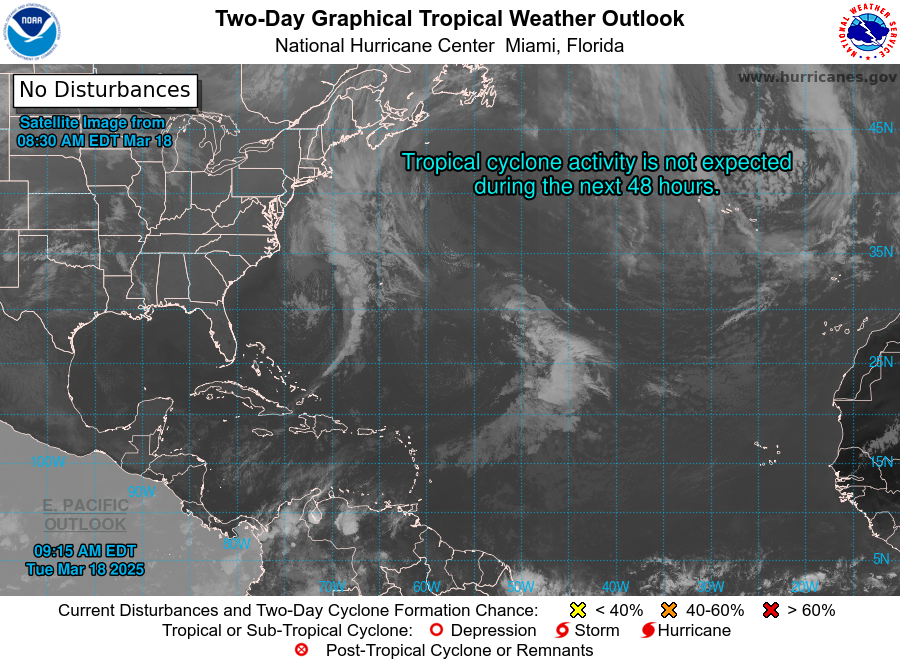 ---
---
ST MARY PARISH HURRICANE GUIDES ARE LOCATED IN THE LOBBY OF THE ST MARY PARISH
COURTHOUSE BUILDING LOBBY OR ROOM 105 OR 107, 1ST FLOOR.
YOU MAY ALSO DOWNLOAD
LA GOHSEP HURRICANE GUIDE AT THE FOLLOWING LINK:
https://gohsep.la.gov/evacinfo/Emergency_Guide_v46b_7-1_4p.pdf
FOR
ROAD CLOSURES
PLEASE GOTO THE LINK BELOW:
https://lb.511la.org/lalb/
---
On October 10, 2013:
Flood stages at four forecast points along the Atchafalaya River will be changed
to better reflect flood impacts along the reaches of the river served by these forecast points.
The National Weather Service will change the river flood criteria at four locations along the Atchafalaya River to better reflect the flood impacts at the following locations: Butte La Rose, Melville, Krotz Springs, and Morgan City.
Morgan City
| | New Criteria | Current Criteria |
| --- | --- | --- |
| Action Stage | 4 Feet | 4 Feet |
| Flood Stage | 6 Feet | 4 Feet |
| Moderate Flood Stage | 7 Feet | 7 Feet |
| Major Flood Stage | 12 Feet | 12 Feet |

These changes in the flood criteria will allow emergency managers in Avoyelles, St. Mary,St. Martin, St. Landry, and Iberia parishes to better serve the communities that would
be impacted by flooding. These flood criteria reflect input from the leaders of these parishes,
along with first responders, and citizens.

Important: These changes will not affect flood insurance maps or flood insurance rates for these locations. This will only affect the watch and warning criteria at this locations .


---


Have you developed your disaster plan? Start today. You never know when the unexpected will happen. Be prepared; develop your emergency kit!

Ready.gov - FEMA Federal Emergency Management Agency
Louisiana Governor's Office of Homeland Security and Emergency Preparedness


---

Go to this link for St Mary Parish School updates:
https://www.stmaryk12.net
---
The
ALERT FM
app is now available for iPhone and Android devices.
Below are the links that go directly to the ALERT FM app.
iOS:
https://imap.tv/2k
Android:
goo.gl/qwQyU
---
River Stages
National Weather Service


CURRENT RADAR FROM THE US NATIONAL WEATHER SERVICE LAKE CHARLES

---
WEEKLY WEATHER UPDATE FROM US NWS LAKE CHARLES 11/24/21:
Rain with some thunderstorms is expected on Thanksgiving Day.
Friday and Saturday will be cool and dry.
After some small rain chances on Sunday, next week will be dry.
Roger Erickson
Warning Coordination Meteorologist
National Weather Service
Lake Charles, LA
According to The American Red Cross, the internet - including online news sites and social media platforms - is the third most popular way for Americans to gather emergency information and let their loved ones know they are safe.
Through the use of everyday technology, individuals, families, responders and organizations can successfully prepare for, adapt to and recover from disruptions brought on by emergencies and/or disasters. With effective planning, it is possible to take advantage of technology before, during and after a crisis to communicate with loved ones and manage your financial affairs.
FEMA Text Messages
Use your cell phone's text messaging capability to receive text message updates from FEMA (standard message and data rates apply).
Here are basic commands to get started:
To signup to receive monthly preparedness tips: text PREPARE to 43362 (4FEMA)
To unsubscribe (at any time): text STOP to 43362 (4FEMA)
PLEASE CLICK ON THE LINK BELOW:
St . Mary Parish's
Emergency Notification
System


https://public.coderedweb.com/CNE/EE6068DD11C4
Link to register your cell phones and email ONLY!!


PLEASE NOTE:

HOME AND OFFICE LANDLINE PHONES ARE ALREADY REGISTERED FOR CODE RED ALERT SYSTEM!!!


---