*****
GET A GAME PLAN & ALWAYS BE READY *****
GOTO LINKS ON RIGHT SIDE OF PAGE & REGISTER
CELL PHONES FOR CODE RED ALERT SYSTEM

Flood Warning continues for
The Atchafalaya River At Morgan City.
* until further notice...or until the warning is cancelled

PARISH PRESIDENT DAVID HANAGRIFF HAS ORDERED
VOLUNTARY EVACUATION FOR SOUTH OF THE
INTRACOASTAL WATERWAY WHICH INCLUDES
CYPREMORT POINT & BURNS POINT AREAS.

PARISH PRESIDENT DAVID HANAGRIFF HAS ORDERED A
VOLUNTARY EVACUATION FOR ALL OF ST MARY PARISH
RESIDENTS EFFECTIVE NOON FRIDAY, JULY 12, 2019.

PRESS RELEASE

PARISH PRESIDENT, DAVID HANAGRIFF,
HAS ANNOUNCED SHELTERS OF LAST RESORT AT:

BALDWIN COMMUINITY CENTER
305 HWY 83
BALDWIN, LA. 70514

**PLEASE BRING YOUR OWN BEDDING AND FOOD

PARISH-WIDE CURFEW HAS BEEN LIFTED.

CITY OF FRANKLIN HAS SET CURFEW
8 PM TO 6 AM



Event cancelled. Tropical Storm Warning from 7/14/2019 4:09 PM CDT



Storm Surge Watch from 7/10/2019 4:36 PM CDT
until further notice for St. Mary Parish, LA

Event extended (time). Flash Flood Watch from 7/14/2019 4:13 PM to
7/15/2019 4:00 PM CDT



New event. Flash Flood Warning from 7/14/2019 3:53 PM to 8:45 PM CDT




---
Office closures Monday, July 15th:

Parish Assessor
16th Judicial District Attorney's
Clerk of Court

other closures to be announced..


---
TROPICAL UPDATE FROM US NWS LAKE CHARLES
7/14/19 430 PM:

Barry has weakened to a tropical depression - but
we still have a flood threat.


Two to five inches of rain is expected in rain bands
that form through Monday – mainly east of a
Beaumont to Alexandria line. Wherever the heaviest
rains fall, expect to see some flooding.

Several rivers are forecast to be in minor to moderate flood.

Moderate coastal flooding is still occurring in Vermilion,
Iberia, and St. Mary Parishes. This includes Intracoastal
City, Delcambre, Lydia, Henry, Cypremort Point, and
Burns Point. Minor coastal flooding is occurring in
Cameron Parish and Calcasieu Parish.

Wind gusts of 30 to 45 mph are possible in the rain
bands through Monday.



Roger Erickson





Warning Coordination Meteorologist





National Weather Service





Lake Charles, LA







PLEASE NOTE ST MARY IS CONSIDERED SOUTH CENTRAL..
WHEN SEVERE WEATHER IS EXPECTED :

PLEASE TIE DOWN LOOSE OBJECTS, SUCH AS: GARBAGE
CANS, PATIO FURNITURE, PLANTS, ETC. MINOR
FLOODING MAY OCCUR ALONG THE COAST CYPREMORT
POINT AND BURNS POINT AREA WITH STRONG SOUTH
WINDS AND HIGH TIDE...

DURING HEAVY RAINS, PLEASE BE MINDFUL
IF A STREET IS FLOO
DED
DO NOT GO THROUGH BARRICADES
TURN AROUND DON'T DROWN
ALSO WAKES MAY PUSH WATER INTO HOMES

SAND & SAND BAGS WILL BE AVAILABLE FOLLOWING LOCATIONS:

PUBLIC WORKS HANSON BARN 10905-A HWY 182 E GARDEN CITY
PUBLIC WORKS, 2717 HWY 182 E BAYOU VISTA

PLEASE BRING YOUR OWN SHOVEL...

TOWN OF BERWICK: UNDER BRIDGE

PATTERSON: SAND & BAGS TAFT ST &
FIRE SUBSTATION SOUTH OF RAIL

MORGAN CITY: The City of Morgan City has placed two piles
of sand under the Hwy 90 Bridge on DAVID DRIVE in Morgan
City. This sand is for public use, and is NOT bagged. Any
citizen wishing to obtain a small amount of sand bags
may go to that location and fill the amount they need.
Remember to bring a shovel.

CITY OF FRANKLIN: Sandbags will be available for Franklin
residents at the Public Works building on Iberia St.
MUST BRING YOUR OWN SHOVEL

TOWN OF BALDWIN: sand and sandbags behind town
hall in maintenance barn!

FOUR CORNERS - DISTRICT 11 FIRE STATION

















HIGH WATER ADVISORY:

St. Mary Parish OHSEP along with other agencies are currently
monitoring water levels along the Atchafalaya River. A State
of Emergency Declaration was signed by Parish President
David Hanagriff on March 7th 2019 due to the National
Weather Service has issued flood warning along the length
of the Mississippi River with predicted river crests well
above flood stage in many locations which, combined
with recent weather and forecasted weather conditions
across the middle of the nation, create the potential for
flooding along the Mississippi River and other tributaries
thoughout the State of Louisiana.

Camp and property owners in flood prone areas need to
take action now to protect and secure property. As the
water rises and the current strengthens, it makes
traveling in high water areas more and more dangerous.
Don't risk your life or potentially the lives of others by
waiting until the last minute. Also, remember that
anything floating needs to be tied off properly.

Travel is prohibited on all levee roads, crowns, slopes,
and bases. Those trespassing by riding or crossing on
levees in areas not designated for public use are subject
to criminal penalties. Any vehicles parked in those
areas will be towed. The St. Mary Levee District will
work to protect the integrity of the levee system.

Because of the higher level of the Atchafalaya River and
surrounding waterways, there is the potential for property
damage to occur from wakes caused by boats. Boaters
in areas of high water should slow down. Be mindful of
your wake and the potential damage you could cause.

Commercial traffic will operate under high water
restrictions as issued by the United States Coast
Guard.




---
---
---
---
---
---



Severe Storms Awareness Week: Tornadoes
Watch vs Warning- Do you know the difference?
A tornado WATCH means BE PREPARED.
A tornado WARNING means TAKE ACTION.
If there is a tornado watch pay extra close
attention to the weather and be ready to act,
because tornadoes are possible. If there is a
tornado warning, find shelter immediately,
and move to an interior room on the lowest
floor of a sturdy building, because a tornado
is occurring or will shortly. Avoid windows
and cover your head to protect yourself from
flying debris.Take Action! Acting early
helps to save lives!
http://www.nws.noaa.gov/om/tornado/ww.shtml
#SpringSafety


---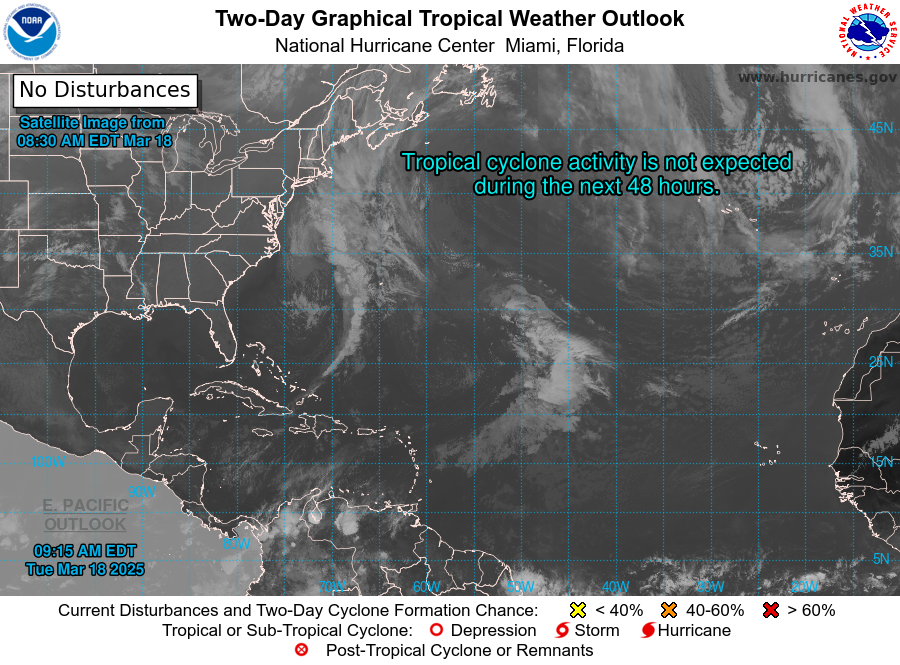 ---
---
---



ST MARY PARISH HURRICANE GUIDES ARE LOCATED IN THE LOBBY OF THE ST MARY PARISH


COURTHOUSE BUILDING LOBBY OR ROOM 105 OR 107, 1ST FLOOR.

YOU MAY ALSO DOWNLOAD LA GOHSEP HURRICANE GUIDE AT THE FOLLOWING LINK:

http://gohsep.la.gov/evacinfo/Emergency_Guide_v46b_7-1_4p.pdf



FOR

ROAD CLOSURES

PLEASE GOTO THE LINK BELOW:

http://lb.511la.org/lalb/


---

On October 10, 2013: Flood stages at four forecast points along the Atchafalaya River will be changed to better reflect flood impacts along the reaches of the river served by these forecast points.

The National Weather Service will change the river flood criteria at four locations along the Atchafalaya River to better reflect the flood impacts at the following locations: Butte La Rose, Melville, Krotz Springs, and Morgan City.

Morgan City


| | New Criteria | Current Criteria |
| --- | --- | --- |
| Action Stage | 4 Feet | 4 Feet |
| Flood Stage | 6 Feet | 4 Feet |
| Moderate Flood Stage | 7 Feet | 7 Feet |
| Major Flood Stage | 12 Feet | 12 Feet |

These changes in the flood criteria will allow emergency managers in Avoyelles, St. Mary,St. Martin, St. Landry, and Iberia parishes to better serve the communities that would
be impacted by flooding. These flood criteria reflect input from the leaders of these parishes,
along with first responders, and citizens.

Important: These changes will not affect flood insurance maps or flood insurance rates for these locations. This will only affect the watch and warning criteria at this locations .


---


Have you developed your disaster plan? Start today. You never know when the unexpected will happen. Be prepared; develop your emergency kit!

Ready.gov - FEMA Federal Emergency Management Agency
Louisiana Governor's Office of Homeland Security and Emergency Preparedness


---

Go to this link for St Mary Parish School updates:
http://www.stmaryk12.net
---
The
ALERT FM
app is now available for iPhone and Android devices.
Below are the links that go directly to the ALERT FM app.
iOS:
http://imap.tv/2k
Android:
goo.gl/qwQyU
---
River Stages
National Weather Service


CURRENT RADAR FROM THE US NATIONAL WEATHER SERVICE LAKE CHARLES

---
WEEKLY WEATHER UPDATE FROM
US NWS LAKE CHARLES
7/3/19
:




Robert Megnia
Meteorologist
NOAA National Weather Service
WFO Lake Charles, LA
---
According to The American Red Cross, the internet - including online news sites and social media platforms - is the third most popular way for Americans to gather emergency information and let their loved ones know they are safe.
Through the use of everyday technology, individuals, families, responders and organizations can successfully prepare for, adapt to and recover from disruptions brought on by emergencies and/or disasters. With effective planning, it is possible to take advantage of technology before, during and after a crisis to communicate with loved ones and manage your financial affairs.
FEMA Text Messages
Use your cell phone's text messaging capability to receive text message updates from FEMA (standard message and data rates apply).
Here are basic commands to get started:
To signup to receive monthly preparedness tips: text PREPARE to 43362 (4FEMA)
To unsubscribe (at any time): text STOP to 43362 (4FEMA)
PLEASE CLICK ON THE LINK BELOW:
St . Mary Parish's
Emergency Notification
System


https://public.coderedweb.com/CNE/EE6068DD11C4
Link to register your cell phones and email ONLY!!


PLEASE NOTE:

HOME AND OFFICE LANDLINE PHONES ARE ALREADY REGISTERED FOR CODE RED ALERT SYSTEM!!!


---