*****
GET A GAME PLAN & ALWAYS BE READY *****
GOTO LINKS ON RIGHT SIDE OF PAGE & REGISTER
CELL PHONES FOR CODE RED ALERT SYSTEM




---
DUVAL ARTHUR, DIRECTOR OF ST MARY PARISH OFFICE
OF HOMELAND SECURITY AND EMERGENCY PREPAREDNESS
RECEIVED THE LOUISIANA EMERGENCY PREPAREDNESS
AGENCY'S LIFETIME ACHIEVEMENT AWARD FOR LONG TERM
COMMITMENT AND EXCELLENCE IN EMERGENCY PREPAREDNESS.
PRESENTATION WAS MADE AT THE ANNUAL LEPA CONFERENCE
IN BATON ROUGE MAY 16, 2018. WE AT ST MARY PARISH
GOVERNMENT CONGRATULATE DUVAL ARTHUR FOR HIS
SERVICE TO ST MARY PARISH. JOB WELL DONE —
with David Naquin and Duval Arthur
---
---
---
---
---
---
---
---



Severe Storms Awareness Week: Tornadoes
Watch vs Warning- Do you know the difference?
A tornado WATCH means BE PREPARED.
A tornado WARNING means TAKE ACTION.
If there is a tornado watch pay extra close
attention to the weather and be ready to act,
because tornadoes are possible. If there is a
tornado warning, find shelter immediately,
and move to an interior room on the lowest
floor of a sturdy building, because a tornado
is occurring or will shortly. Avoid windows
and cover your head to protect yourself from
flying debris.Take Action! Acting early
helps to save lives!
http://www.nws.noaa.gov/om/tornado/ww.shtml
#SpringSafety


---


DOTD announces start of
US 90 J-turn project in St. Mary Parish

Tuesday, January 10, 2017 at 10:21:25 AM

The Louisiana Department of Transportation and
Development announced today that beginning
Wednesday, January 11, construction will begin
on a $16 million project to construct J-turns on
US 90 in St. Mary Parish.

The $16 million project will construct J-turns along
an 11.2 mile section of US 90 between Calumet to Berwick.

For the duration of the construction, motorists can
expect to incur intermittent lane closures. This project
is estimated for completion in summer 2018.

The J-turn design will safely and efficiently manage traffic
and eliminate left-turn and through movements from side
roads and driveways into crossovers. All vehicles will be
required to turn right and then U-turn at a median
opening down the road.

DOTD appreciates your patience and reminds you to
please drive with caution through the construction site
and be on the lookout for work crews and their equipment.

---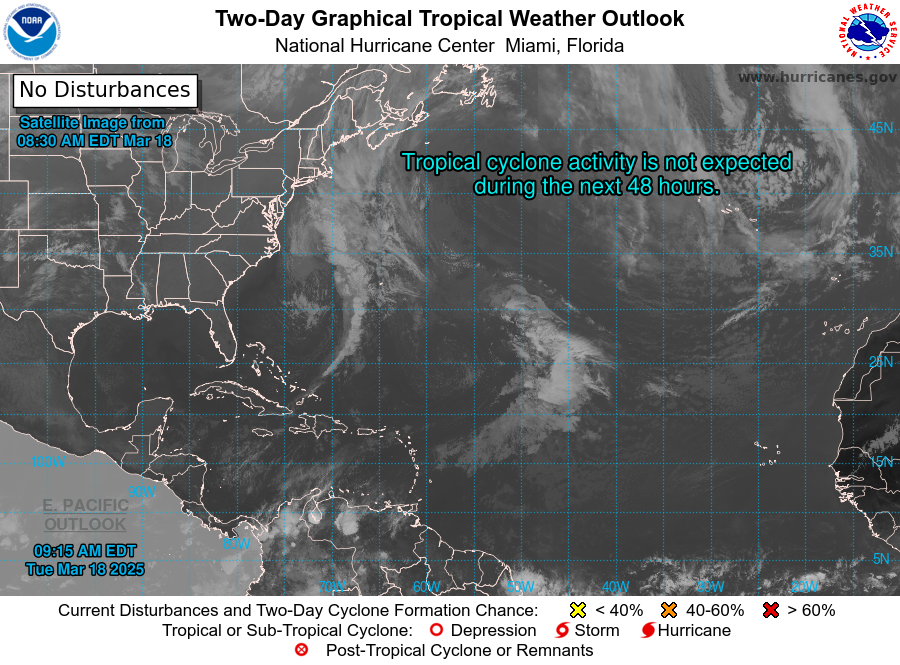 ---
---
---



ST MARY PARISH HURRICANE GUIDES ARE LOCATED IN THE LOBBY OF THE ST MARY PARISH


COURTHOUSE BUILDING LOBBY OR ROOM 111 OR 112, 1ST FLOOR.

YOU MAY ALSO DOWNLOAD LA GOHSEP HURRICANE GUIDE AT THE FOLLOWING LINK:

http://gohsep.la.gov/evacinfo/Emergency_Guide_v46b_7-1_4p.pdf



FOR

ROAD CLOSURES

PLEASE GOTO THE LINK BELOW:

http://lb.511la.org/lalb/


---

On October 10, 2013: Flood stages at four forecast points along the Atchafalaya River will be changed to better reflect flood impacts along the reaches of the river served by these forecast points.

The National Weather Service will change the river flood criteria at four locations along the Atchafalaya River to better reflect the flood impacts at the following locations: Butte La Rose, Melville, Krotz Springs, and Morgan City.

Morgan City


| | New Criteria | Current Criteria |
| --- | --- | --- |
| Action Stage | 4 Feet | 4 Feet |
| Flood Stage | 6 Feet | 4 Feet |
| Moderate Flood Stage | 7 Feet | 7 Feet |
| Major Flood Stage | 12 Feet | 12 Feet |

These changes in the flood criteria will allow emergency managers in Avoyelles, St. Mary,St. Martin, St. Landry, and Iberia parishes to better serve the communities that would
be impacted by flooding. These flood criteria reflect input from the leaders of these parishes,
along with first responders, and citizens.

Important: These changes will not affect flood insurance maps or flood insurance rates for these locations. This will only affect the watch and warning criteria at this locations .


---


Have you developed your disaster plan? Start today. You never know when the unexpected will happen. Be prepared; develop your emergency kit!

Ready.gov - FEMA Federal Emergency Management Agency
Louisiana Governor's Office of Homeland Security and Emergency Preparedness


---

Go to this link for St Mary Parish School updates:
http://www.stmaryk12.net
---
The
ALERT FM
app is now available for iPhone and Android devices.
Below are the links that go directly to the ALERT FM app.
iOS:
http://imap.tv/2k
Android:
goo.gl/qwQyU
---
River Stages
National Weather Service


CURRENT RADAR FROM THE US NATIONAL WEATHER SERVICE LAKE CHARLES

---
WEEKLY WEATHER UPDATE FROM
US NWS LAKE CHARLES
8/16/18
:


---
According to The American Red Cross, the internet - including online news sites and social media platforms - is the third most popular way for Americans to gather emergency information and let their loved ones know they are safe.
Through the use of everyday technology, individuals, families, responders and organizations can successfully prepare for, adapt to and recover from disruptions brought on by emergencies and/or disasters. With effective planning, it is possible to take advantage of technology before, during and after a crisis to communicate with loved ones and manage your financial affairs.
FEMA Text Messages
Use your cell phone's text messaging capability to receive text message updates from FEMA (standard message and data rates apply).
Here are basic commands to get started:
To signup to receive monthly preparedness tips: text PREPARE to 43362 (4FEMA)
To unsubscribe (at any time): text STOP to 43362 (4FEMA)
PLEASE CLICK ON THE LINK BELOW:
St . Mary Parish's
Emergency Notification
System


https://public.coderedweb.com/CNE/EE6068DD11C4
Link to register your cell phones and email ONLY!!


PLEASE NOTE:

HOME AND OFFICE LANDLINE PHONES ARE ALREADY REGISTERED FOR CODE RED ALERT SYSTEM!!!


---